French PM booed by young Socialists as party split over pro-business policy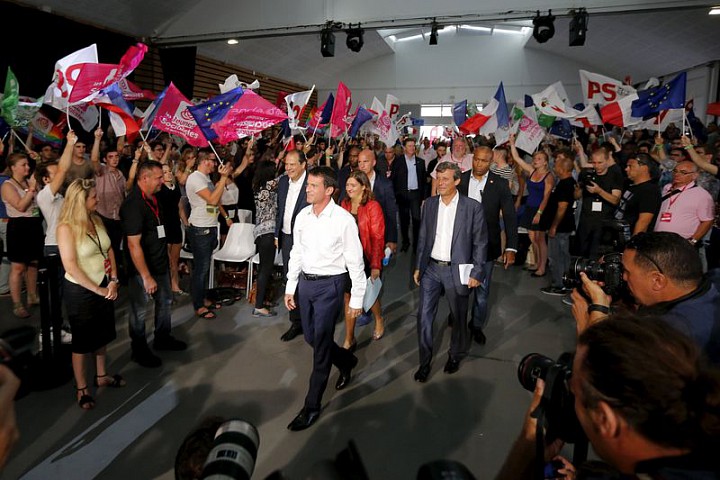 LA ROCHELLE, France (Reuters) - Young Socialist Party members booed the French prime minister at a party dinner on Saturday, calling for the resignation of his economy minister, whom they accuse of favoring business over Socialist ideals, participants said on Sunday.
The young Socialists are known to be well to the left of the party mainstream and others did not join in with their jeering. But the hecklers are not the only ones who object to the government's economic policy that includes tens of billions of tax cuts for businesses.
Many hardcore PS members are uneasy about Economy Minister Emmanuel Macron, who epitomizes the...
More